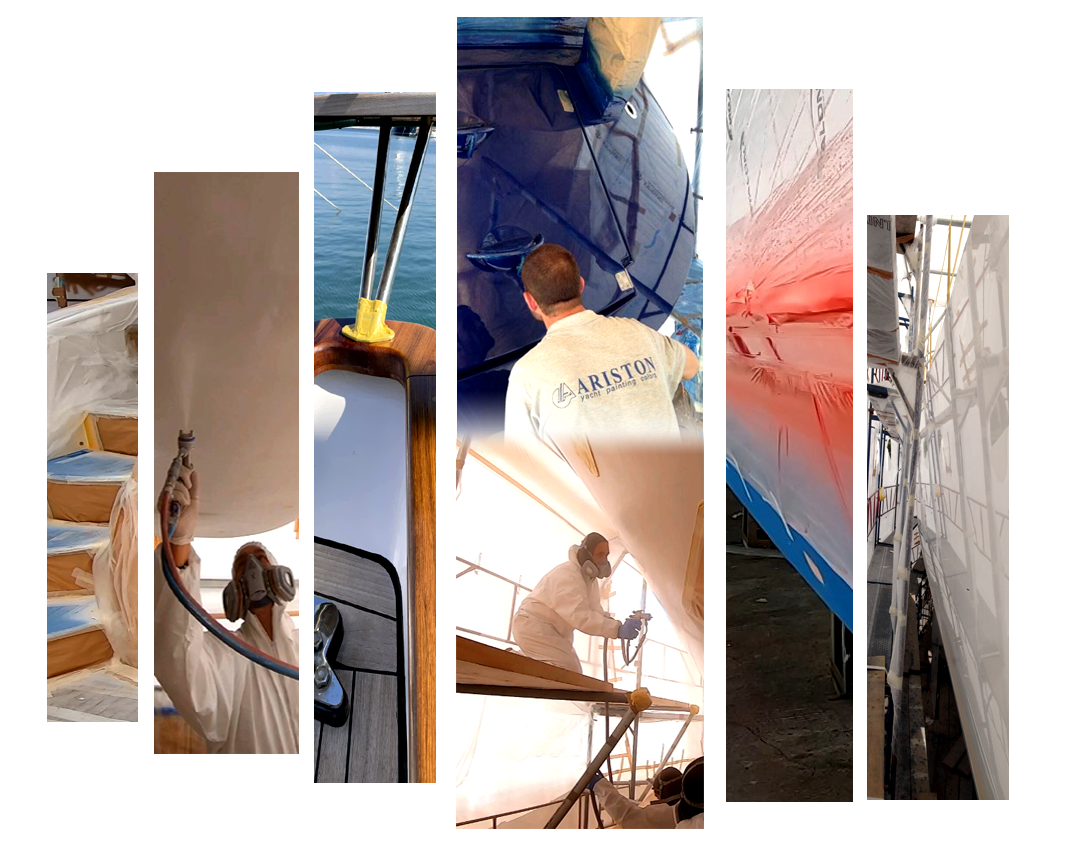 ARISTON was founded in 1998. Purpose of Ariston yacht painting is to offer the best options and solutions constantly for every customer separately. Every year our company develops, expanding its facilities after continuous research on colour technology.
RESEARCH AND DEVELOPMENT
The specialized staff of Ariston yacht painting with their long experience, is able to give the work that they have undertaken, ensuring top quality.
CONSISTENCY AND TIME OF DELIVERY
The experience of our company as well as our knowledge, ensure the correct design and planning of each project, resulting in the absolute consistency in time ,which have been agreed with the customer.
Ariston Yacht Paintings using the most modern technological means and the most sophisticated methods guarantees from the beginning of the project to highlight the top quality of your boat.
We undertake:
Replacement of old and damaged areas
Building new construction, alignment and painting on Hull and Deck surfaces.
Applying epoxy putty with the highest specifications achieves the best result.
RECOATING
Coating and re-coating applications technics and technologies insures and guarantee the perfect polishing of the boat. It also upgrades and achieves excellent maintenance of the vessel according to the highest quality standards. The use of the environmental products and the selection of the coating company will further update the condition and quality
ANTIOSMOTIC
Our antiosmotic procedure is based on the highest standards are recommended for the use of epoxy materials. Humidity measurements are included in the antiosmotic procedure and ensure the lifespan of your yacht's life. This process is carried out at all stages of work, resulting in a better application of the materials.
INSPECTION AND SUPERVISION
Aiming for the best possible result on the yacht at all stages of the work, Ariston Yacht Paintings ensures the provision of technical support, inspections of the current condition of the yachts, supervision during the application and of course the dedication of the team to safeguard your interests.